The seventh-generation WiFi 802.11ax has finally arrived
Selectech
2018-04-03 16:57:27
Intel, Broadcom and Qualcomm all three chip giants have expressed support for the

802.11ax

protocol, and the seventh-generation WiFi 802.11ax has finally arrived.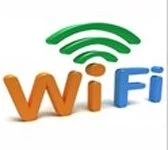 In the seventh generation of 802.11ax, the most critical core is that it has introduced a lot of LTE networking technologies to further enhance the effectiveness of multi-user multi-user concurrent environments.
One is 1024-QAM, which is a higher-order modulation, which can further increase the physical connection rate.
The second is OFDMA. Its greatest feature is that it achieves multi-user parallel transmission in another form.
The third is SR spatial multiplexing
In the physical layer, 802.11ax has improved, but it is not particularly high. However, the ultimate design goal of ax is that the performance and performance in a typical multi-user scenario is four times better than the previous generation of products and technologies!
In fact, 802.11ax gives WLAN connectivity improvements such as lower latency, more accurate power control, and more.
In the future, a full-standard Internet of Things can be realized. IoT signals and Wi-Fi signals can communicate with each other and co-exist. Bluetooth, RFID, and Zigbee can all send signals effectively. It is expected that 802.11ax products will quickly become popular in the future. Corresponding to a variety of different applications, the Internet of Things can be practically used in such scenarios as smart education, smart home, smart medical care, and smart manufacturing.