USB-PD and QC3.0 fast charge
Selectech
2018-08-10 16:30:11

USB-PD protocol, full name USB Power Delivery, based on USB3.1, is the power transfer concept proposed in USB3.1, ie type-c port. USBType-C is a new front and back plug-in USB connector specification that supports a new set of standards such as USB 3.1 (Gen1 and Gen2), DisplayPort and USBPD. The USBType-C port supports up to 5V3A by default. If the USBPD is implemented in the USBType-C port, it can support the 100W power (5V20A) defined in the USBPD specification. It can charge your laptop and provide users with more powerful power output.
Chargers with Type-C output do not necessarily support the USB-PD protocol; chargers that support the USB-PD protocol must be Type-C output.

QC3.0 fast charge protocol CX7916
The CX7918/CX7916 is a USB mobile device charging interface control chip that uses the Qualcomm QuickCharge 3.0A/Class B specification to adaptively charge HVDCP. The CX7918/CX7916 can accurately adjust the HVDCP output voltage based on the voltage request sent by the mobile device, saving up to 75% of the charging time.
USB charging interface intelligent identification, compatible with almost all modern mobile devices.
When the mobile device is plugged into the USB port, the CX7918/CX7916 automatically recognizes its type and makes a reasonable response so that the mobile device always gets the maximum current from the charging port. The CX7918/CX7916 will automatically detect whether the connected powered device is compatible with QC2.0 or QC3.0 protocol specifications before starting the output voltage adjustment. If the powered device is not compatible with QC2.0 or QC3.0 protocol, CX7918/CX7916 The output voltage adjustment is disabled, and only the 5v voltage output is used to ensure that the old USB powered device can work safely.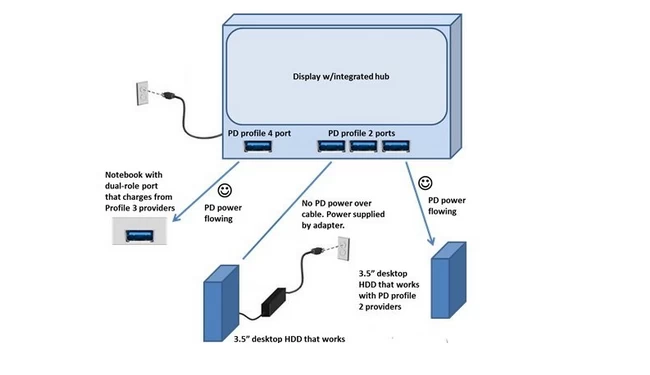 Looking forward, USB PD will bring the power supply revolution of consumer electronics and household appliances, solve the current situation of different adapters and transmission line specifications, save social resources and reduce environmental pollution.