G7 Germany summit meeting,seven countries with different minds
Electronic-supplier.com
Newspaper
2015-06-11 11:06:45
Electronic-supplier.com
always bring some international news like policy, military affairs,finance and economics and trade development ect to peoples. As a leading China laser
distance meter manufacture,we believe we not only work hard, but also more pay attention hot news and current affairs.
The two-day Group of Seven summit in the southern German town of Garmisch on 7th - Partenkirchen El hair palace opened. trans-Atlantic trade partnership, the relationship
between the West and Russia, climate change has become a hot topic, thousands Protesters march in the near to boycott the summit.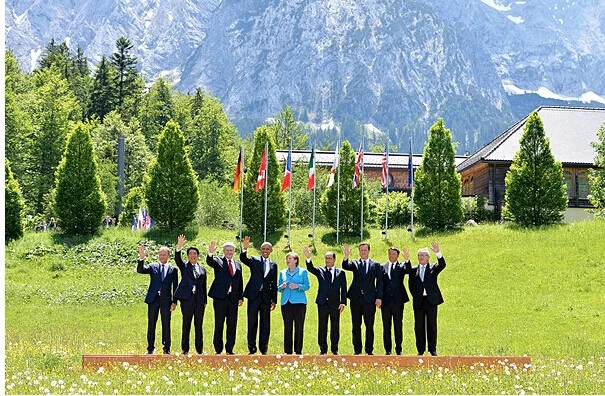 US concerned about "the Russian attack"
The day before the opening of the summit, German Chancellor Merkel and US President Barack Obama met. He said that before the crisis in Ukraine in addressing new Minsk
agreements are fully implemented, the West should maintain sanctions against Russia. Obama said, against "Russian attack" should be the summit agenda.
Japan ask to write in Nanhai problem
Japanese Prime Minister Shinzo Abe at the opening ceremony in the South China proposed expansion build reef island, requested the summit to take unified action to stop the South
China Sea, China to change the status quo.
China policy will not change
Song Guoyou that last year, the Group of Seven summit in the South China Sea issue, although mentioned in the final declaration of the summit, but did not wish for such as Japan
criticized China this year may also appear similar results. This is because the seven countries in the South China Sea are not the same attitude: Japan's most hard-line
attitude; the United States and Japan share similar positions, but just want to let Japan when "stands out"; European countries are simply reluctant to get involved.