New USB gadget promotional gifts multi electrical plugs fast charging USB moblie phone chargers trav
Daisy Lyu
2017-08-17 16:03:33
The world travel adapter is a convenient tool to quickly charge your mobile devices.
Selectech, we are professional manufacturer located in Shenzhen, China. We supply the most compact and safest world travel adapters for our customers.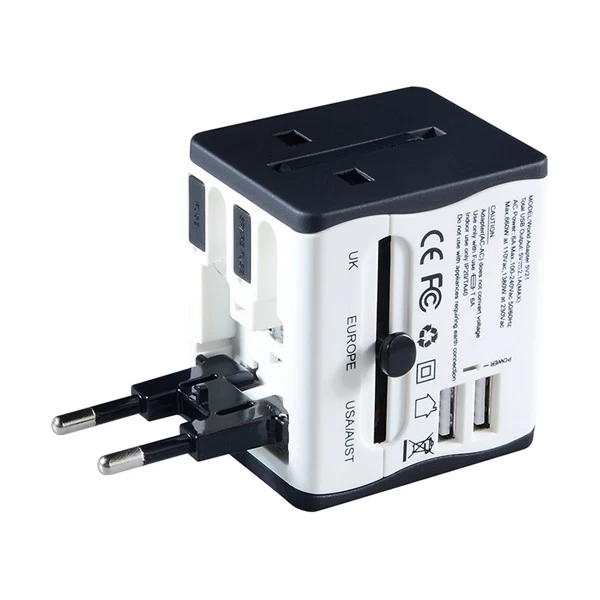 This product is doing very well in foreign countries. One of the real pluses of this product is that it is of very high quality and of compact size. Also,all models can be customized, we provide logo priting service, your brand on your customers' hands. We can supply private labelling serveice for our customers.