International World Wide Universal Travel Adapter Dual USB PORT AU/UK/US/EU Plug manufacturer
Daisy Lyu
2017-06-20 11:44:22
International World Wide Universal Travel Adapter Dual USB PORT AU/UK/US/EU Plug, the world travel adapter is a convenient tool to quickly charge your mobile devices.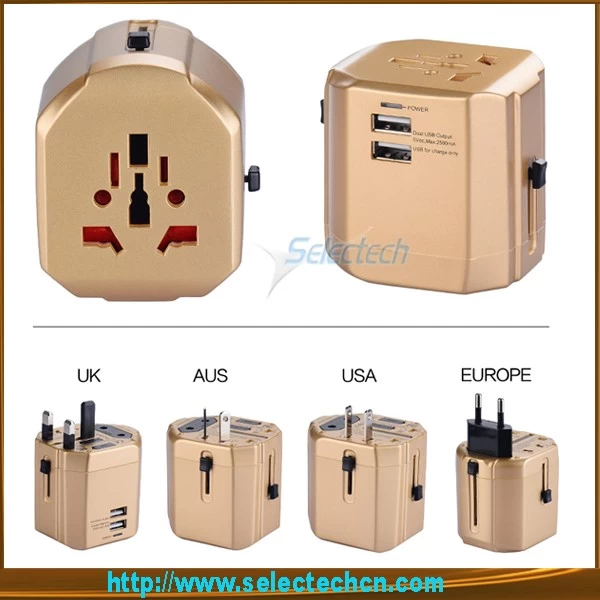 So many people travel now, we use this in North America and main land Europe, different plug adapters on it...fantastic especially with the two separate usb chargers,easy and simple to use as well as very innovative.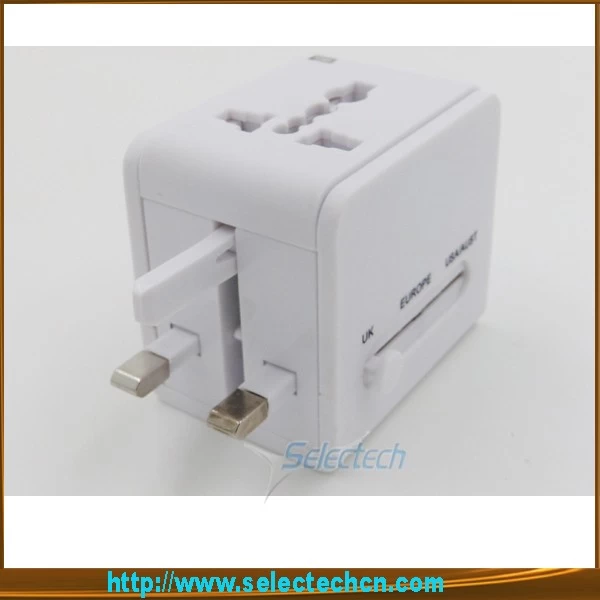 This product is doing very well in foreign countries. One of the real pluses of this product is that it is of very high quality and of compact size. Also,all models can be customized, we provide logo priting service, your brand on your customers' hands.