Precautions for using digital microscope
Steve
electronic-supplier.com
2015-06-09 10:36:34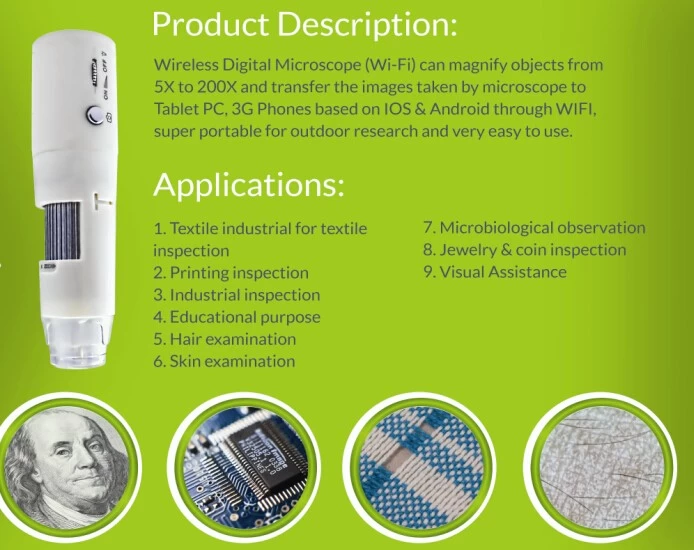 1. Don't disassemble the digital Microscope or change the interior parts which may cause damages.
2. Don't clean the Microscope with alcohol organic solvents
3. Don't touch the lens with your fingers.
4. Try to avoid outdoor use.
5. Storage temperature, 0°C ~ 40°C, Humidity: 45%RH ~ 85RH%.
6. In case the product gets wet, turn off WiFi connection immediately.
Do not try to disassemble it and dry it by hair dryer. Send it to after-sales service centre if necessary.
7. Measurement Data is only for reference.
8. Wireless signal ranges from 30meters to 80 meters