Browse Categories
Subscribe
Latest News

Digital Microscope is a free Driver Product,it can be workedimmediately after connected to the computer with operation system abovewin2000 version. ...

The difference between the American standard socket and the Chinese GB standard socket: The voltage used in the United States is 110V, and its power o...

     Ben Collins, a 33-year-old accountant, and his girlfriend met a gorilla vertical middle finger while on a holiday at the Bristol Zoo in the...

Selectech, we are high quality cheap price 3d drawing printer pen manufacturer from China. Best selling high temperature 3d pen and low-temperature 3d...

Definition: A smart home, or smart house, is a home that incorporates advanced automation systems to provide the inhabitants with sophisticated monito...

New product NE-212 series RJ45 Jack keystone with Metal housing shielded

USB digital microscope is a practical and easy to use tool. With the device you can see a unique&bigger world. Really 5.0M pixel 800x-1000x digital US...

European socket standard, how to choose European power socket In 1994, in order to replace more than 20 power outlet plugs in Europe, a common standar...

November 26, 2019, Central Hong Kong, a bustling international financial center. This place, known as the third largest financial center in the world,...

USB-PDUSB-PD protocol, full name USB Power Delivery, based on USB3.1, is the power transfer concept proposed in USB3.1, ie type-c port. USBType-C is a...
Contact Us

Add:E-6F Yuetong Building,Meilong Road,Longhua,Shenzhen,Guangdong,China Tel: 0086-755-8323 4282 Fax: 0... Contact Now
1080P Wifi Digital Microscope 1000x Zoom electronic USB microscope usb wifi endoscope for student
Angle of view: 70°
Line length: 1.5m
Transmission distance: 5-10m
Working hours: Full charge for approximately 70 minutes
Power supply: 600mah built-in lithium-ion battery
Power supply: DC 5V charging

1. This new WiFi digital microscope is a portable, the powerful wireless module provides a stable WiFi connection. Users can view the videos on iPhones, iPads, and Android devices, as well as capturing images(JPG) and recording video (MP4) with the bundle application. 
2. HD color CMOS sensor, high speed DSP (Drive Freeavailable), 20 bit DPS, provide perfect image to see every details clearly. You can adjust the focus wheel toget 1000x magnification ratio. 
3. For Apple and Android users: Search for "imgekit" on APP store or Google play store, download and install the APP. 
4. WiFi digital microscope, supports a variety of operating systems: Android 4.2 and iOS 8.0 or later. 
5. 8 LEDs with brightness adjustable are good for any inspection environment. 
6. This digital microscope is good quality to use in Inspection dissection/examination, Plant dissection/examination, Skin examination, Scal examination, Textile Inspection, Jewelry Inspection,Collections/Coin Inspection,Printing Inspection,PCB or PCBA Inspection and so on.

Main Specifications:
| | |
| --- | --- |
| Angle of view: | 70° |
| Line length: | 1.5m |
| Transmission distance: | 5-10m |
| Working hours: | Full charge for approximately 70 minutes |
| Power supply: | 600mah built-in lithium-ion battery |
| Power supply: | DC 5V charging |
| Supports captured images:  | Image format: JPEG |
| Supports recording video:  | Video Format: AVI |
| Material: | Aluminum,Plastic |
| Product name: | WiFi Digital Microscope |
| | |
| --- | --- |
| Category: | Biological Microscope |
| Color: | Black / Grey / Blue |
| Pixel: | 200W pixels |
| Best static resolution: | 1920*1080P |
| Focus range: | manual focus from 3mm to 40mm |
| Magnification: | 1000x (Manual) |
| System requirement: | Android 4.2 / iOS 8.0 above/ Windows / Mac |
| Dynamic frames: | 25f/s Under 600 LUX Brightness |
| LED light: | 8 |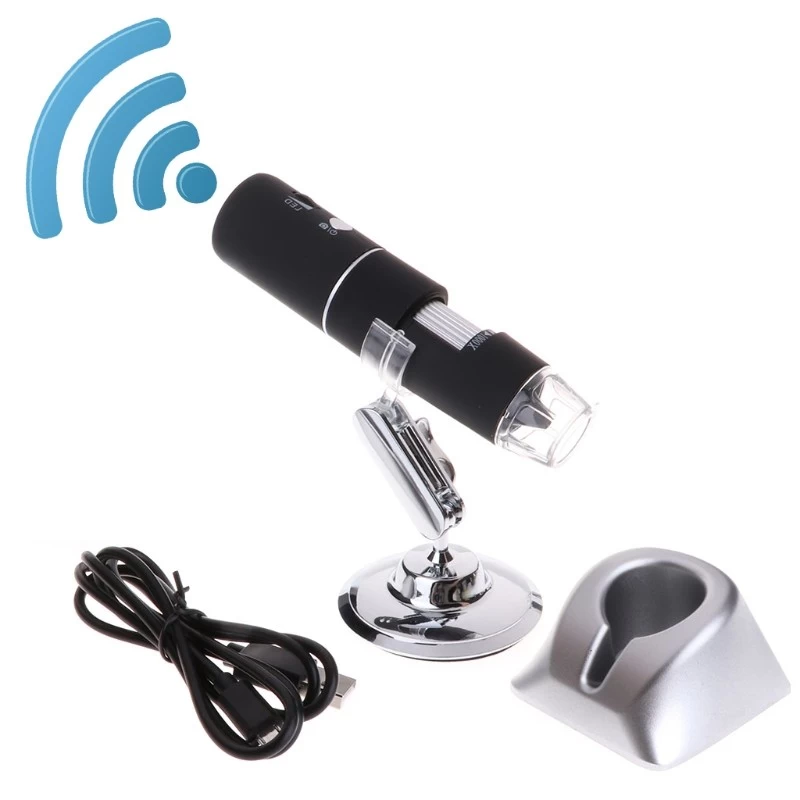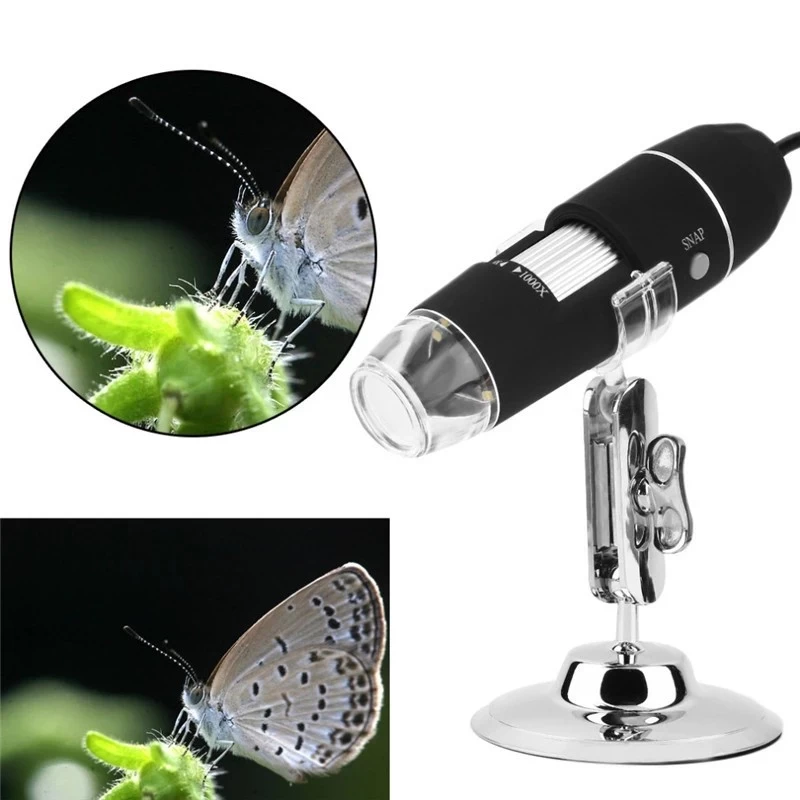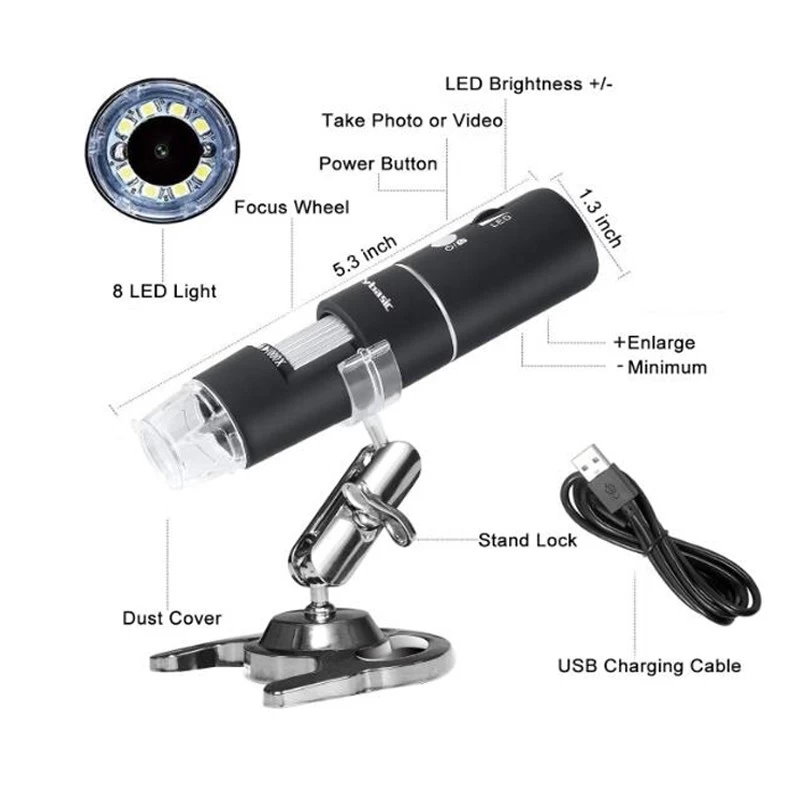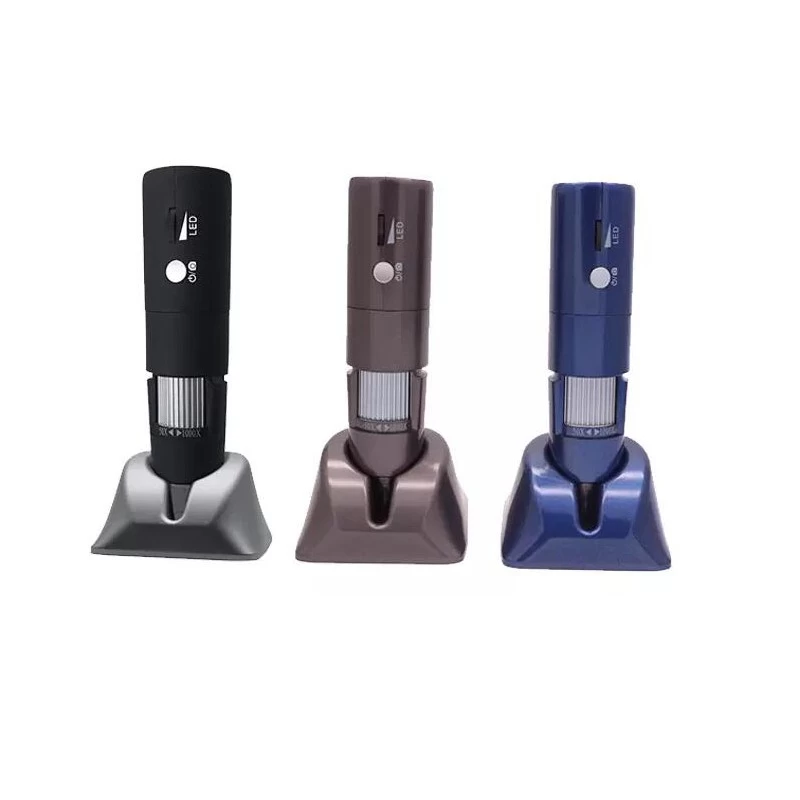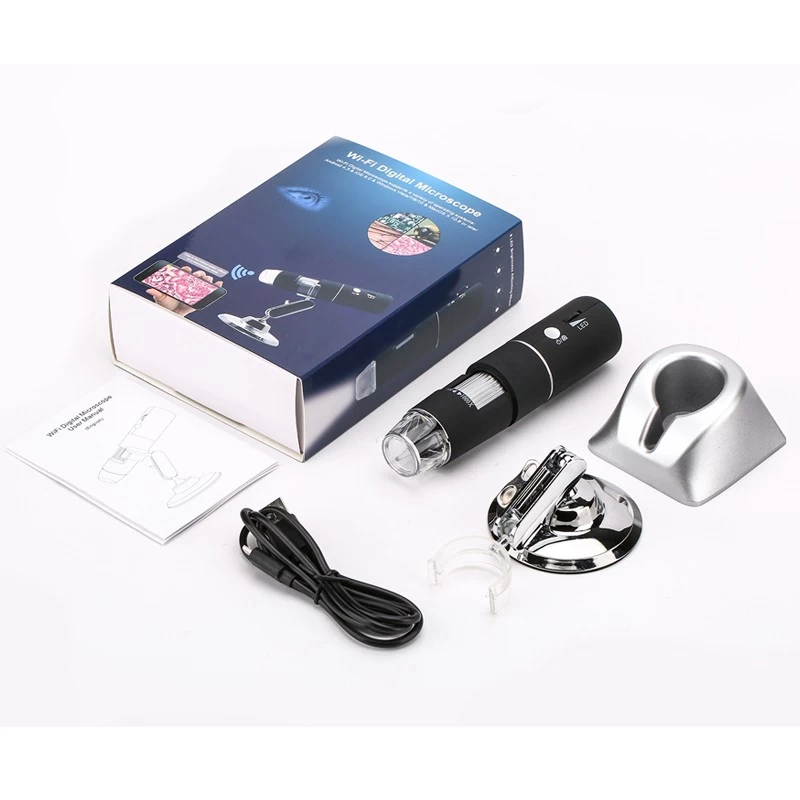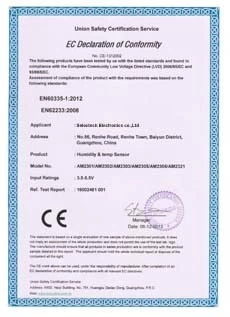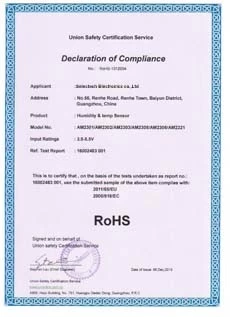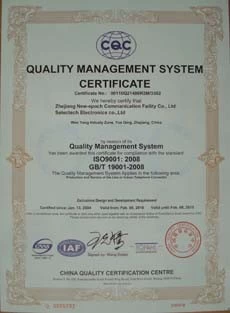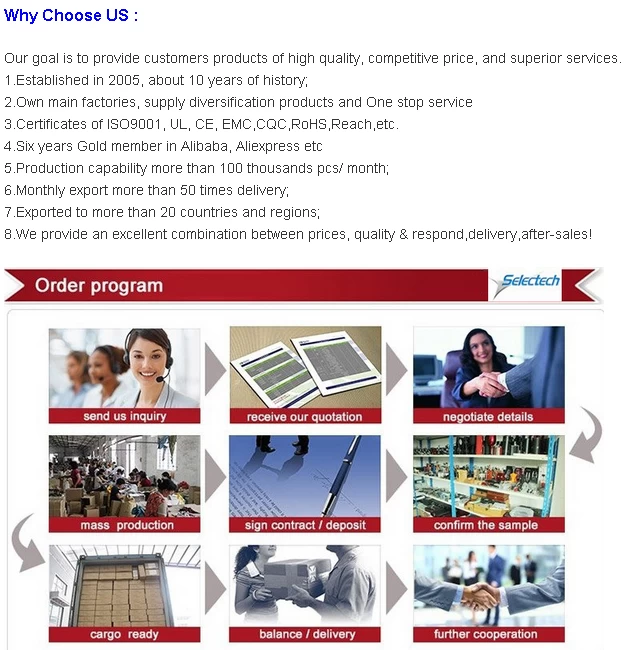 SELECTECH ELECTRONICS CO., LTD
Tel:86-755-83234282
Contact Person:Steve
PDF Show:PDF
Other Products