Browse Categories
Subscribe
Latest News

Digital Microscope is a free Driver Product,it can be workedimmediately after connected to the computer with operation system abovewin2000 version. ...

The difference between the American standard socket and the Chinese GB standard socket: The voltage used in the United States is 110V, and its power o...

     Ben Collins, a 33-year-old accountant, and his girlfriend met a gorilla vertical middle finger while on a holiday at the Bristol Zoo in the...

Selectech, we are high quality cheap price 3d drawing printer pen manufacturer from China. Best selling high temperature 3d pen and low-temperature 3d...

Definition: A smart home, or smart house, is a home that incorporates advanced automation systems to provide the inhabitants with sophisticated monito...

New product NE-212 series RJ45 Jack keystone with Metal housing shielded

USB digital microscope is a practical and easy to use tool. With the device you can see a unique&bigger world. Really 5.0M pixel 800x-1000x digital US...

European socket standard, how to choose European power socket In 1994, in order to replace more than 20 power outlet plugs in Europe, a common standar...

November 26, 2019, Central Hong Kong, a bustling international financial center. This place, known as the third largest financial center in the world,...

USB-PDUSB-PD protocol, full name USB Power Delivery, based on USB3.1, is the power transfer concept proposed in USB3.1, ie type-c port. USBType-C is a...
Contact Us

Add:E-6F Yuetong Building,Meilong Road,Longhua,Shenzhen,Guangdong,China Tel: 0086-755-8323 4282 Fax: 0... Contact Now
Tooless Cat5e Moudlar jack NE-72
RJ45 Modular Jack, Cat5e Modular Jack, Tooless type and non-shielded versions.
These easy to mount keystone style RJ45 coupler solutions are engineered to bring high performance in a compact design. 
With a
small window
designed to
prevent dust
and debris.
  1. NE-72A  Cat5e with windows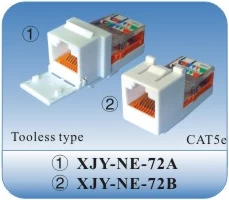 3. It can be
fitted and
assembled
box
used in Network
connection:

Product Packaging:
* 1 pcs/PE bag
* 50pcs/
box
*
1000 pcs/Carton:
38
*
3
8*
3
2
cm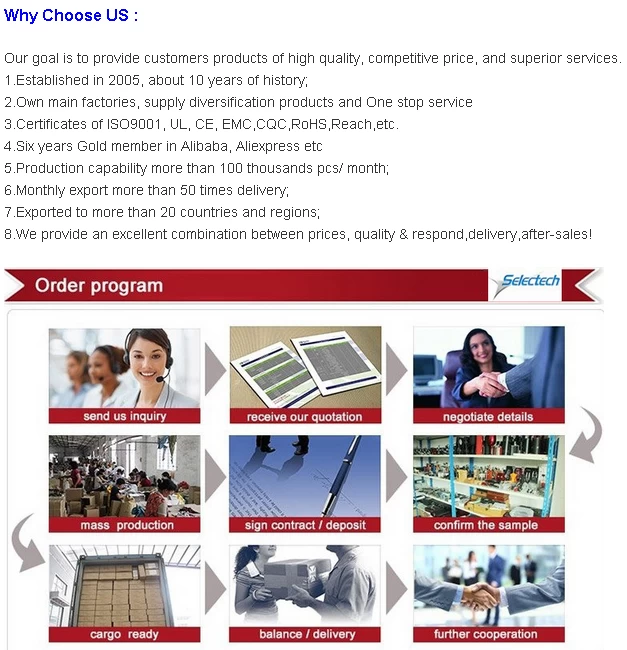 SELECTECH ELECTRONICS CO., LTD
Tel:86-755-83234282
Contact Person:David
PDF Show:PDF
Other Products